For Christmas this year Cole asked for a LEGO Minifigure Display Case. We looked online, and at Target and found these cases, made by LEGO. My problem was that he had almost 100 minifigures that needed a home. At $25-$30 to house just 16 Minifigures, I'd have to spend a small fortune for cases.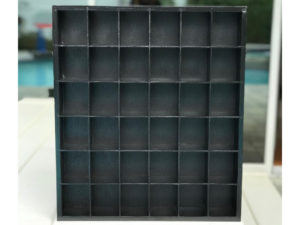 Make Your Own Minifigure Display
After doing a lot of research and taking a Minifigure to almost every store in town I discovered that something people regularly collect is shot glasses. Not only that, there just happens to be a case made for them. And you'll never guess this, but they are almost the perfect size to hold LEGO Minifigures. I promptly ordered 3 of the shot glass display cases from Amazon and got to work transforming them into a perfect home for his Minifigures.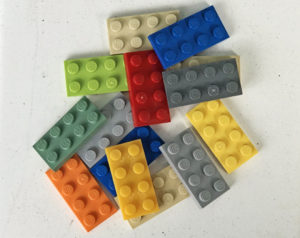 Collect some 4 x 2 LEGO Plates
Cole decided a 4 x 2 LEGO plate would make the perfect base for his Minifigures. The first step was to sort and sift through his collection and dug out as many as he could find. If you don't have a ridiculous collection of extra bricks, or if you want all yours to be the same color, you can actually order some online.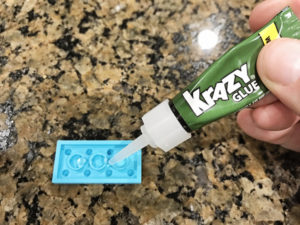 Use a Strong Adhesive
The only other necessary tool you'll need to make your LEGO Minifigure display, is some super glue gel. I liked the Krazy Glue brand, but really you can use whatever you like. Just make sure you get the gel, because it's so much easier to work with.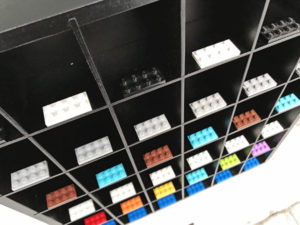 Glue one 2 x 4 LEGO plate to each cubby and allow to dry. You'll want to make sure you sit the display case upright when you allow it to dry so the plates don't slide around.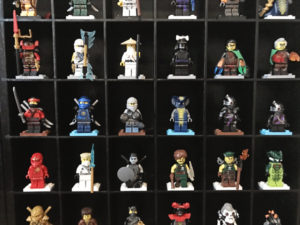 Enjoy Your New LEGO Minifigure Display Case
The shot glass display case holds 36 LEGO Minifigures.  The total cost of the project was under $30. This makes it a much more cost efficient way to store your collectables. If you have a little LEGO lover in your house, or you've managed to collect some minifigures, this is an easy project to put together.
Here you can view a quick tutorial from our YouTube Channel, which will show you exactly how I put it together.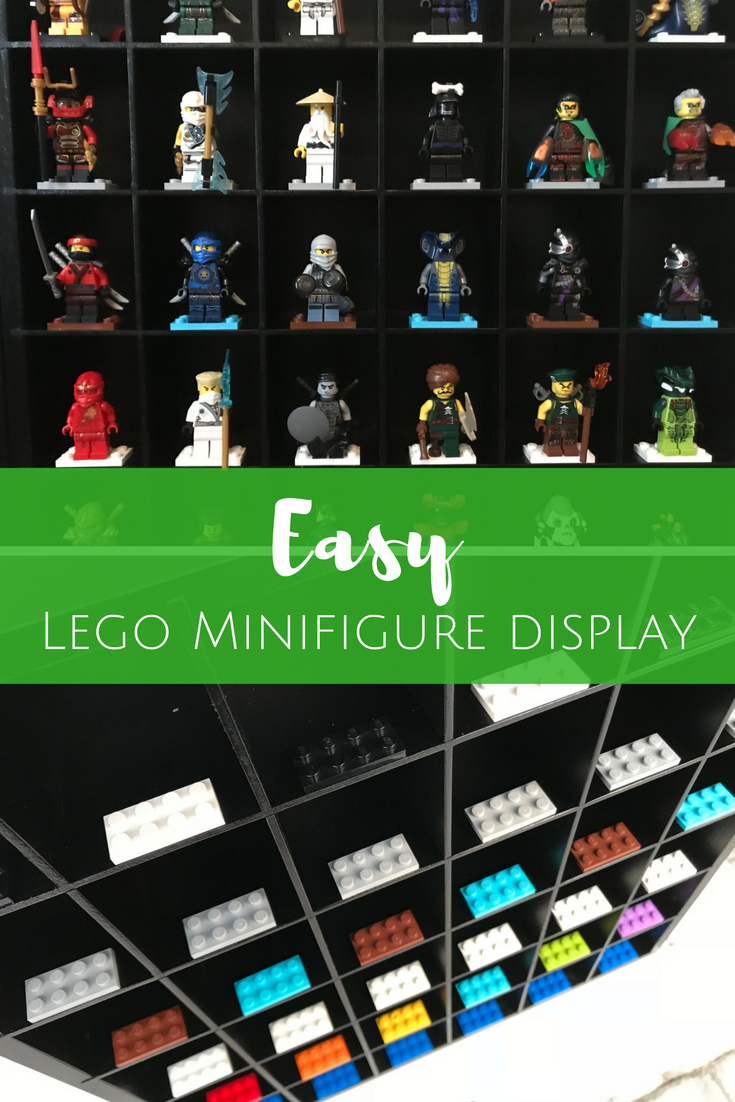 Some of these links are affiliate links, but I stand behind my recommendation of these products. These products are exactly what I used to create this LEGO Minifigure Display Case.
SaveSave