Since we purchased a pop up camper a few months back, we've been itching to take it out for a test run. We decided on High Falls State Park because it's only 4 hours from Jacksonville, making it the perfect distance for a long weekend away. I chose a weekend in October because I thought we'd get to see some fall foliage and enjoy some cooler weather. I was wrong. It was warm during our visit and the temps only started to drop the last morning as we packed up.
Destination: High Falls State Park, Georgia
Date of Visit: October 2017
Kids: Cole (age 11) & Kiley (age 7)
Length of Stay: Camping for 3 Days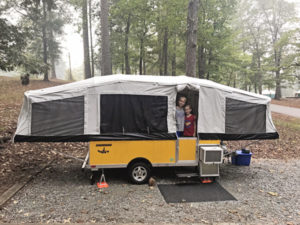 We picked the kids up early on Friday and headed north to Georgia, towing our QuickSilver 10.0 by Livin' Lite. We had reserved a site in the Lake Campground at High Falls. One of the downsides to reserving at this park is that the sites are first come, first serve. This put a damper on our weekend because we were joining friends there and there was no way to get two sites together.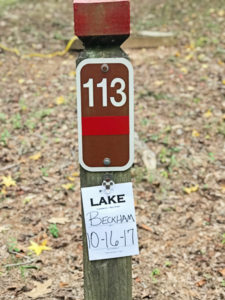 We ended up in site 113, which was very nice and situated towards the back of the campground. There's not many sites in the Lake Campground and only one bathroom for the area. There are some Yurts available at this park and we peeked in them when someone had checked out. They looked nice, but a little pricey for us for basically a fancy tent.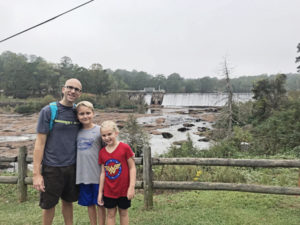 If you couldn't tell from the name of the park, one of the major attractions is the falls. They are huge and much more grand than anything we have in Florida. You can hike alongside them through trails in the park. There are signs and barricades everywhere, but it's worth repeating that you cannot climb on the rocks or swim in the river in this area.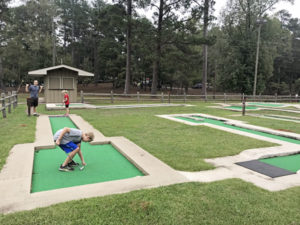 We were pleasantly surprised by all the different activities High Falls had to offer. There was a miniature golf course, which costs $5 per person to play.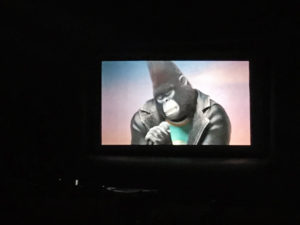 There was an outdoor movie one of the nights we were there. We were expecting something the kids wouldn't be excited about, but it happened to be Sing, which had just recently been released on DVD, so they were very excited about that.
There were also lots of places where you could fish. Kids under 16 don't need a fishing license in the state of Georgia, so we let them cast their poles a few times and try to catch something. Unfortunately, nothing was biting when we were there.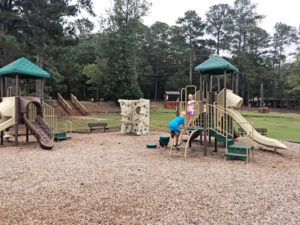 The kids loved the playground, of course. It was located close to the campground, making it easy to take them over a few times a day and let them run around.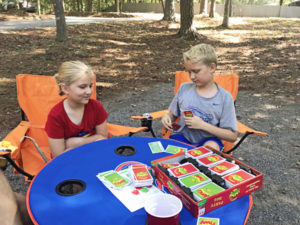 One of the things the entire family enjoyed was the "rental" games available from the Ranger Station. They have quiet a few different games you can borrow for free if you're camping at High Falls. We checked out Apples to Apples and it was a blast. Think of it as a G rated Cards Against Humanity.
Overall, it was a really fun weekend. The camper did great. The weather was warmer than I would have liked, but at least it didn't rain. The park was beautiful and there was plenty for us to do without having to ever leave the area.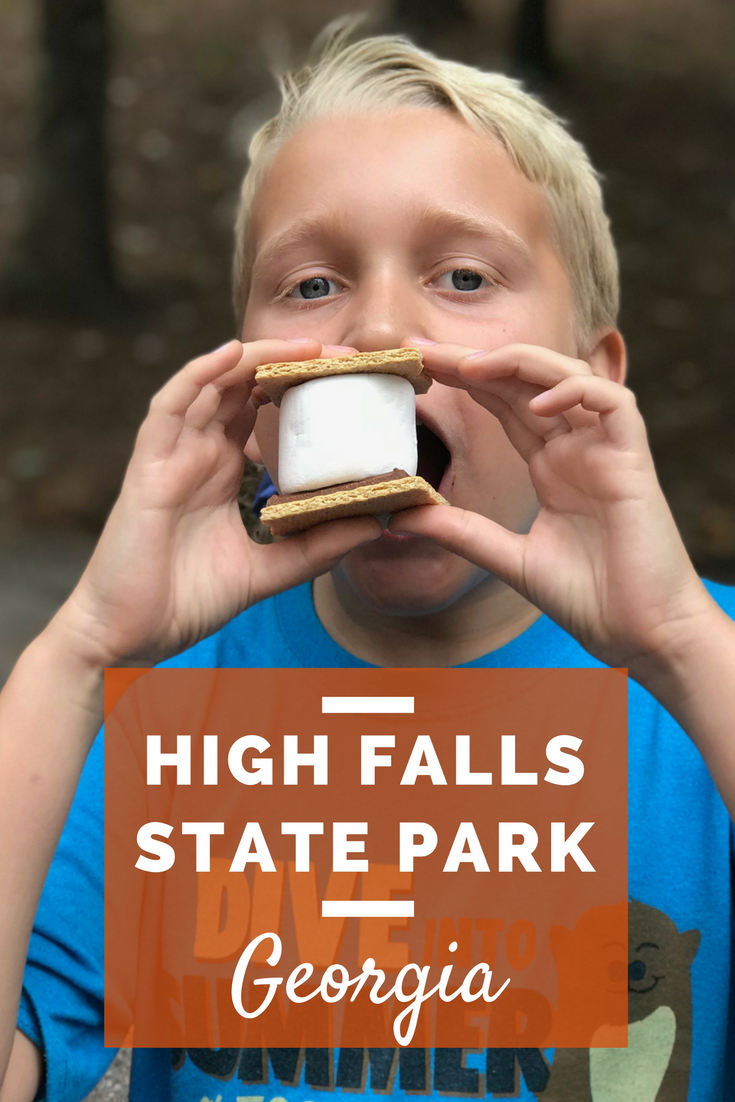 SaveSave
SaveSave