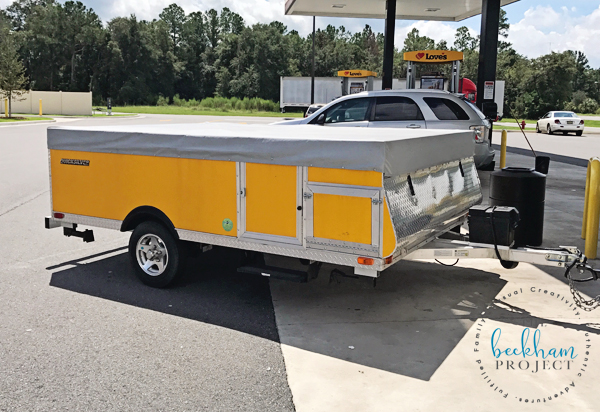 So we have some exciting news… we bought a camper! We've been looking for one for a while and finally settled on a QuickSilver 10.0 by Livin' Lite. One of the reasons we decided to go with a QuickSilver camper is because it is made of aluminum and there's no risk of wood rot. This is a major plus when you live in Florida, the land of 100% humidity. The QuickSilver is also very light, which is a plus when you're towing it with a Honda Odyssey.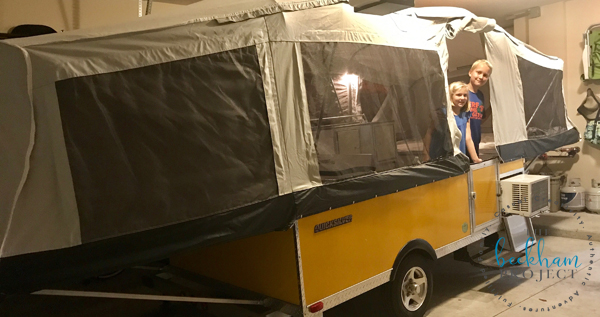 Being the frugal shoppers that we are, we scoured Craigslist and Facebook Marketplace looking for a good deal. Finally something popped up in Gainesville. So last week we dropped the kids at school and hit the road to Gainesville to check it out.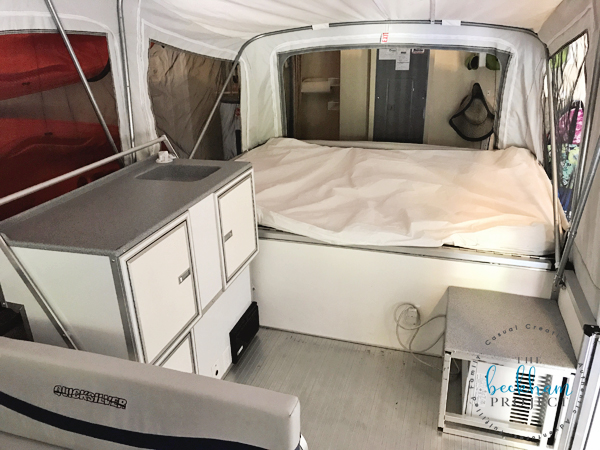 Lucky for us the camper in Gainesville was a perfect match for us. It was clean and needs very little extras to make it feel homey.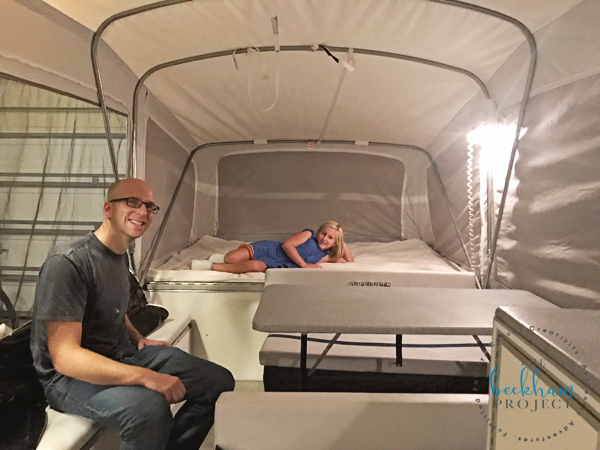 We're excited to put it to good use and have already started booking up some trips for this year. I'm excited to get cleaning and put some special touches on it to make it ours. The kids have named it "Yellow Submarine" and I think that's the perfect fit.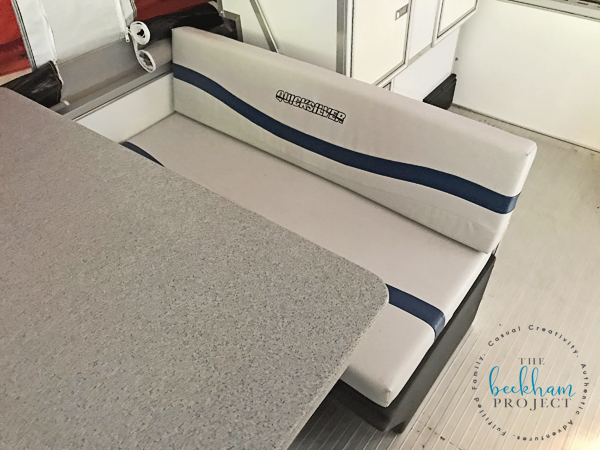 One of the big plans I have for our little camper is to recover the cushions and put down new flooring. I've also started mapping out how to best maximize the storage available.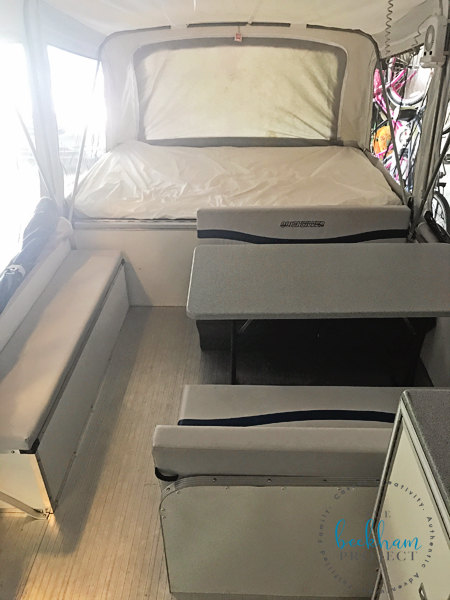 These are all of our before pictures. As I mentioned, it's in really good condition to start off with.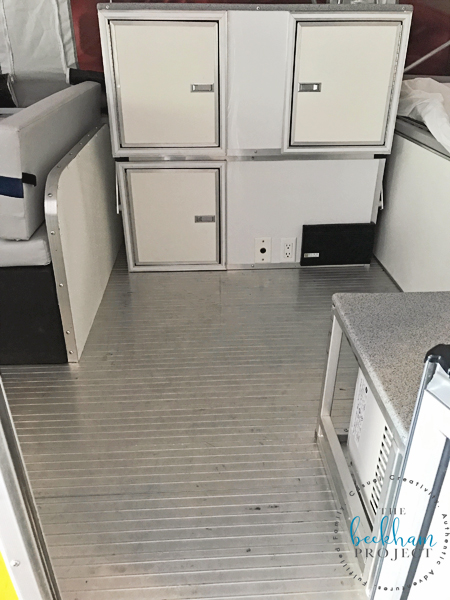 Be sure to check back because we have some exciting adventures planned with Yellow Submarine.
Related Posts: Pop Up Camper Flooring Remodel, Pop Up Camper Cushion Recovering
SaveSave
SaveSave