The word on the street is that there's an eclipse coming on August 21st. If you're looking for some fun activities to do with the kids, we've got a round up of everything from eclipse food to free printable books.
Get some Eclipse Doughnuts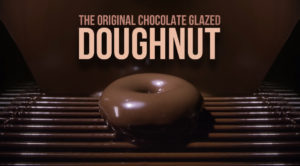 On August 21st Krispy Kreme is going to be offering a very special Eclipse Doughnut! Times for this promotion vary by location so be sure to call ahead and see when you can get one.
Become an Eclipse Junior Ranger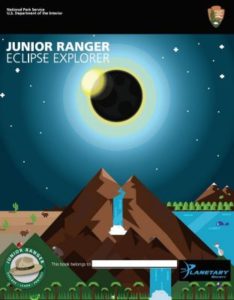 The National Park Service has released a special Junior Ranger Eclipse Explorer packet that kids can download for free here. Once you've completed the booklet you can mail it in and they'll send you a badge.
Download an Eclipse App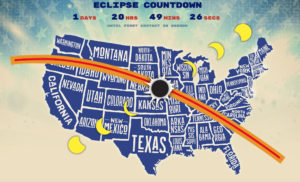 We've been loving the Eclipse Safari App that's available for iOS and Android. You can track the eclipse, and view it online, but it also has interesting articles that are regularly updated.
Eat Some Fun Eclipse Food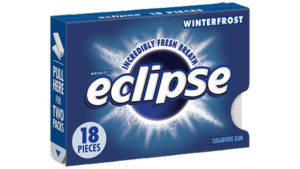 Be sure to pick up some Eclipse Gum, Sun Chips, Milky Ways, and Moon Pies. I also love this Eclipse Treat Mix and this Galaxy Popcorn Snack Mix.
Download a Free Eclipse Book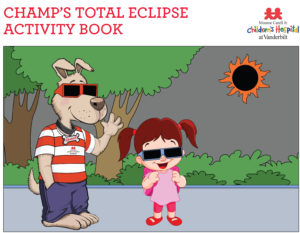 I posted a great list of books you can buy about the eclipse, but there are also some excellent freebies you can download. Many of these activity books will even be fun for kids after they see the big event. You can download Champ's Total Eclipse Activity Book or A Day with Two Dawns for younger kids and NASA has some great printable info sheets for older kids. I'm also loving this free printable over at The Mom Creative.
However you choose to celebrate this once in a lifetime event, have fun & be safe.
This post contains affiliate links, which means I receive a share of revenue if you make a purchase using these link. I always provide honest opinions and only to products I actually use and love.
SaveSave
SaveSave
SaveSave
SaveSave
SaveSave
SaveSave
SaveSave
SaveSave